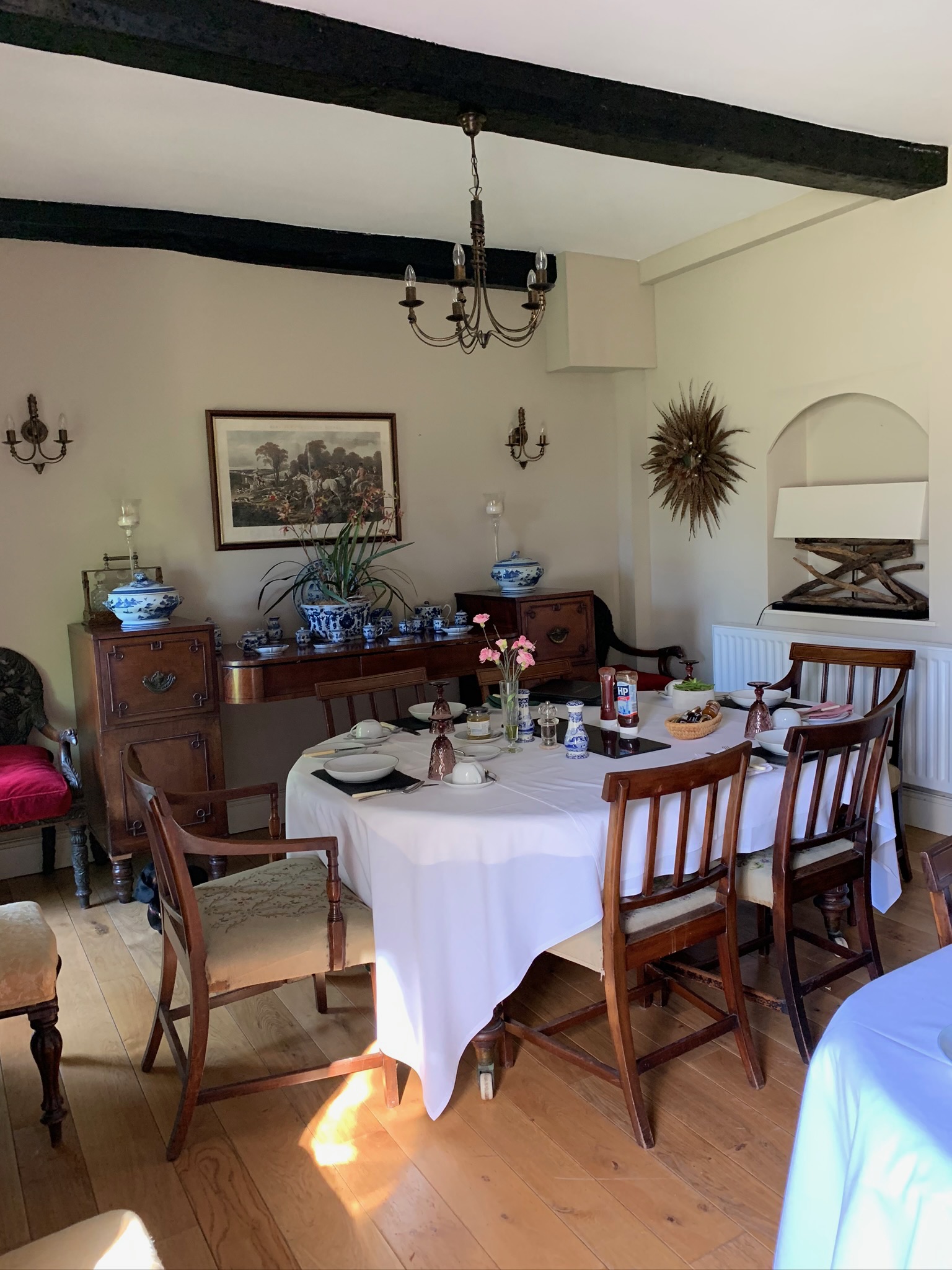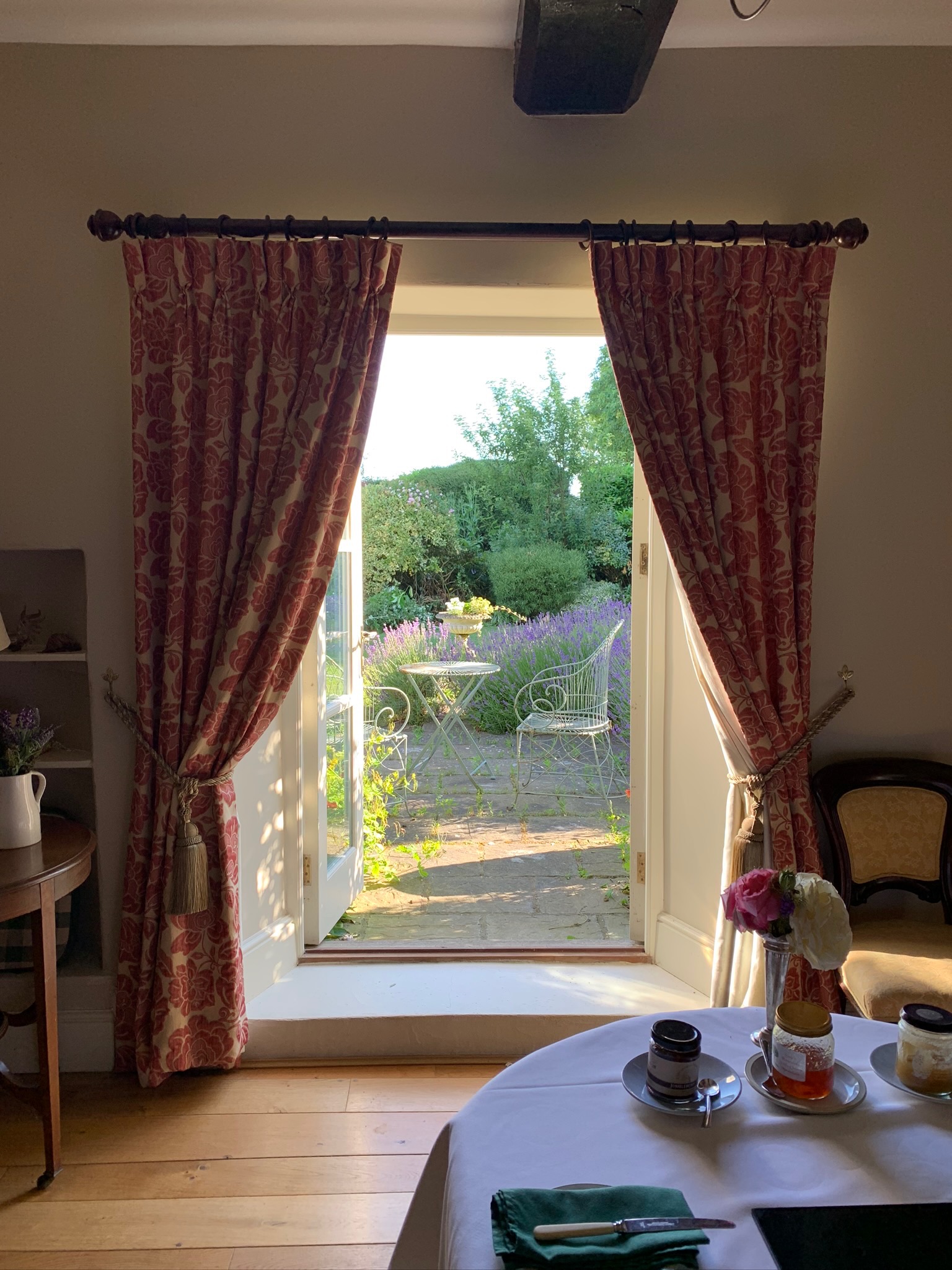 July 2020
Dear Guests
Revised changes for  our guests regarding Covid19
As you are aware, we are all working together to defeat this terrible virus.  For our part we are ensuring deep cleaning between guests, as per government guidelines.  We are also working with social distancing and minimal contact between ourselves. Hand gels and sanitisers are situated in bedrooms and public areas.  The dining room and lounge are unfortunately not in use for the time being.
We are not able to offer daily room service, but will hopefully be able to stock your room for your stay before arrival.  There is equipment to wash cutlery and crockery in your room.
At present, we are providing breakfast in bedrooms.  You will find provisions to make hot drinks,  milk, yoghurt, juices and cereals in your rooms, there is a refrigerator in your room.  All utensils are cleaned at high temperatures and not touched by hand within 72 hours of your stay.
We can also provide either:-
Hot Rolls – with any of the following fillings – Bacon /Egg/Sausage/tomato
Omelette – with any of the following fillings – Ham/Cheese/Herb/tomato
Hot wraps – with any of the following fillings – mushroom/tomato/cheese/Bacon
Hot Continental Breakfast – Croissant/Rolls and Jams etc.
These can be put outside your rooms in heat resistant boxes at a time allocated by you – between 6.30 and 9 am.